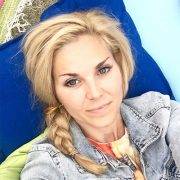 My dream was to complete my first marathon in 3 months time when I came across and started training with Fatih as his client. He tailored me a running program that would fit to my hectic lifestyle and other sport passions. Already early stage he made me to understand what needs to be fixed to be able to achieve my goal in a limited time frame including not only running routines but importance of sufficient and healthy nutrition as well as adequate sleep.
During the training period I felt really strong and energetic after each training session and with help of Fatih's supportive, enthusiastic and encouraging personality and way of coaching I felt more peaceful and comfortable about my skills and the race ahead. He was always there to give me advice, hints and support when needed and never felt that I didn't get a useful and thorough answer to my never ending stream of questions.
Although my goal was to be able to complete marathon, I noticed my pace and endurance in running improved a lot and in the final line of the race I was very close to my ideal time.
In addition to making improvement in my physical health I noticed progression in overall wellbeing as well.
Training with Fatih has been great, rewarding and motivating and I highly recommend him to anyone looking for a warm-hearted yet ambitious coach to give you a strong helping hand to achieve your running goals.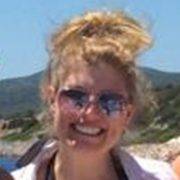 I am very excited to be training with Fatih. I became his client three weeks ago to work on two specific goals: weight loss and increased fitness level.  I have been very happy with the help he has been giving me.
Fatih not only has been training with me in my running, but from the very beginning, he has coached me in my whole lifestyle – checking to see that my diet, exercise, and sleep are all balanced. He pays attention to details (my heartrate, energy level, etc.) and my workouts have been extraordinary.
Last week when we trained together, I was very tired, but he ran beside me, motivated me to keep running and, in the end, I ran a longer distance than we had planned.
I feel stronger and more motivated now. Making the small changes to my running posture and eating a diet balanced in carbohydrates and protein, I have been getting closer to meeting my goals, and I feel terrific!
Thank you so much, Fatih!

This is by far the best training program I have ever been on! Running programs tailored by Fatih are both fun and effective. My training program was designed to improve my strength and speed in order to achieve a better time in my fifth marathon. (from my last 3:51 to 3:45).
Speed and interval workouts have never been so much fun as with Fatih. Best of all is my pace has increased and I can run faster with less effort. The workouts that once seemed so hard now became much easier and enjoyable.
But it does not stop here: Fatih taught me that improving my speed is not only about harder training, but that a balanced nutrition and sufficient recovery (sleep) are just as important.
Fatih is a very committed coach who constantly adjusted the training program based on my performance and provided all of the structure I needed to attain my goal. I will definitely use Fatih and his training programs for my future races again.
I strongly recommend Fatih to anyone looking to take their running to the next level.
Thank you Coach!
UPDATE:
I have been a passionate runner for many years: running keeps my body toned, keeps me well-balanced, gives me energy and helps me to keep my positive attitude in times of stress. When I learned I was pregnant I did what I could continue doing what sure I was doing before my pregnancy. So I continued exercising and listened very Carefully to my body.
Thanks to Fatih I got in touch with another pregnant athlete who gave me recommendations and Encouraged me to continue working out.She recommended books about excising as a mother-to-be. Reading books thesis gave me a lot of comfort and encouragement. I learned thatthere are plenty of benefits for a mom-Health to-be and thatthere are even more benefits for the baby: Exercise Improves the blood supply of the placenta, the organ vital feeding the baby with nutrient and oxygen. Babies of mothers exercising are healthier at birth and better manage the stress of delivery. In addition theyhave a lower heart rate and sleep through the night sooner.
After I knew of All These benefits, I could laugh at how people can make you feel guilty for just continuing your regular exercise routine When You Are Pregnant.
My baby boy is surely a rare example: He won a medal for the marathon competing in Washington DC Three months before his birth!

7 Ekim 2012'de Nike'ın 5km sahil koşusuna kaydolduğumda büyük bir endişe ile acaba tamamlayabilir miyim diyordum. Yarış başladıktan 3 dakika sonra daha ilk 200 metrede soluksuz kaldığım için yürümeye başladım. 5km'yi büyük bir gayretle tamamladığımda bütün gücüm tükenmişti. Ardından 2 gün yatıp kendime ancak geldiğimi hatırlıyorum.
İlerleyen zamanda gerçekleşen başarıların elbette sıkı antrenman yaparak çalışmak kadar hedeflerinizi sizin gibi bir heyecanla anlayan ve sizinle aynı hedefe doğru bakabilen bir antrenörle mümkün olabildiğini daha iyi anladım ve Fatih Buzgan'la çalışma şansını buldum.
Değerli Hocam'la sadece 3 aylık bir çalışma sonrası, 27 Nisan 2014 sabahı, hayallerimde bile göremediğim ilk yarı maratonumda koşmaya başlarken " bu gün benim için bir milat " dediğimi hatırlıyorum. Yarışın son 100 metresinde sanki yarı maratonu hiç koşmamış gibi, kendi hızımın en üst noktasına çıkacak kadar enerjiyle, Fatih Hocamın hep dediği gibi "güçlü bir finish" yapabilecek kadar gösterdiğim gelişim beni bile hayrete düşürüyor.
Kendime göre en iyi derecemle tamamladığım ilk yarı maratonumun ardından geçmişe baktığımda ilk koşumu artık yüzümde bir tebessümle anımsıyorum.
Gelecekteki nice yarışlara, çok daha iyisini beraber yapabileceğimizden emin bir rahatlıkla, sevgili antrenörümün doğru yönlendirmeleri ve desteğini arkamda hissederek, kocaman bir gülümseme ile bakabiliyorum.
Henüz gerçekleşen ilk hayalimizin üzerinden daha bir hafta geçmeden, antrenörümle birlikte hayal ettiğimiz daha pek çok yarı maraton hedefiyle antrenmanlara devam ediyorum. Bir gün yarı maratondan da daha fazlası mı? Fatih Hocamla birlikte hayal edersek elbette onu da yapabiliriz, neden olmasın!

Ben yoga eğitmeniyim. Düzenli spor yapan, hayatına bunu yerleştiren birisiyim. Son yıllarda da, bunlara koşuyu ekleyerek koşmaya başladım. 2011 yılında maraton koşularına başladım. Avrasya 2011 8KM. Arkasından Runtalya 2011 10 KM koştum.
Runtalya'da FATİH BUZGAN'LA tanıştım. Önümde hedeflediğim Bozcaada Maratonu vardı. İzmir'e döndük ve bereber çalışmaya başladık. Bozcacada 10k yaş kategorisinde 1.lik.
Arkasından Sakız Adası 10K Bayanlar 4.lüğü. Sonra Eymir Yarı Maratonu 21K 3.lüğü. Arkasından Avrasya 42 km Maraton ve yaş kategorisinde 3.lük…
Bunlar yaşamayı hayal etmediğim şeylerdi. Başarmak, hedefinizi belirlemek, takip etmek, uykunuz, hava durumuna daha siz antrenmana çıkmadan uyarmak… Ağırlık antrenmanlarınızı, bisiklet antrenmanlarınızı kontrol etmek…Beslenmeniz…. Yarışa doğru verdiği taktik …Arasıra azalan motivasyonunuzu düzelten, sizi sizden daha iyi tanıyıp, kişilik analizinizi yapan, her an ulaşabileceğiniz harika bir antrenör Fatih BUZGAN. Onunla, hazırladığı programlarla, bu başarıları yaşıyorum.
Bu dereceler karşısında spor klübüm olan SPORTS INTERNATIONAL SPONSORUM oldu. Başarmanız için size, sizin için en doğru programı yaparak, yanınızda oldoğunu hissettiren, sporu daha da keyifli hale getiren Sevgili ANTRENÖRÜM FATİH BUZGAN …Çok teşekkür ediyorum.

Tartıda 103 kiloyu görünce aman Allahım ne oluyor demiş, çok da canım sıkılmıştı. Zayıflama telaşıyla saçma sapan diyetler yapmış, bunu da yürüyüşle desteklemeye çalışmıştım. Aslında kısmen başarılı da olmuştum; zayıfladım. Ancak atladığım bir şey vardı, yaptığımın ne kadar sağlıklı olduğu.
Fuarda yürürken koşan insanlar da görüyordum. Gençler de vardı, ellisinde, altmışında hatta yetmişinde koşan insanlar. Ben neden koşmuyorum dedim kendime. Koşmaya başladım, ama fiyasko; fuarda bir turu (1850m) tamamlayamadan pes dedim. Biraz araştırdım, bulduğum çok basit bir 5K programı ile koşabilmeyi başardım.
Bir süre sonra zorlayarak, bir ileri bir geri 10K yı gördüm. Çok zorlayıcıydı, keyifsizdi, dengesidi; aşama kaydedemiyordum. İşte tam burada Fatih devreye girdi. Mavi Karga grubu sayesinde tanıştım onunla. Acayip şeker, adam gibi bi adam. 45 yaşımdan sonra çok güzel ve anlamlı hedefler koydu önüme. Acayip motive edici. Daha iyi besleniyorum, daha sağlıklı yaşıyor ve koşuyorum. Yarı maraton, 28K patika koşusu derken, yeni hedefimiz 42K dağ maratonu. Geçen hafta sonu 29K koştum; antrenmanımın altıncı haftasıydı.
Gelişiyorum. Teşekkürler Fatih,
Teşekkürler adamım, teşekkürler kardeşim.